Drooney's Money Making Guide!
1.There's One Way That Stands Out To All The Rest Of Money Making That's Pking.
Pking Stands For Player Killing !
well i do highly recomend that but i use a better way! it also gets me a 99 skill o_O!
2.Runecrafting! yes ! runecrafting is a way to make cash. how? easy soon im going to be making the server so that you have to craft your runes not just buy them runes such as-blood-nature-astral. those are going to be removed from the shop! so basically make runes and sell them nature runes will sell at about 1k ea soon enough because they will be that rare. ill be posting another guide for how to runecraft in the TUT section.
3.The Last Way Is Slayer Which Boosts Your Drop's By 10%

!
im the only server with this and it took me 2 days to code it i figured it out that when you change drops on monsters and the persentage i thought why cant slayer give a bonus for drops. so i made it ! i got a slayer task on a different account than my main and attacked it with another account edentical to that one with the actuall task they both killed the same amout of monsters so its not all down to luck!just the fact that i made slayer give 10% bonus. Actual results>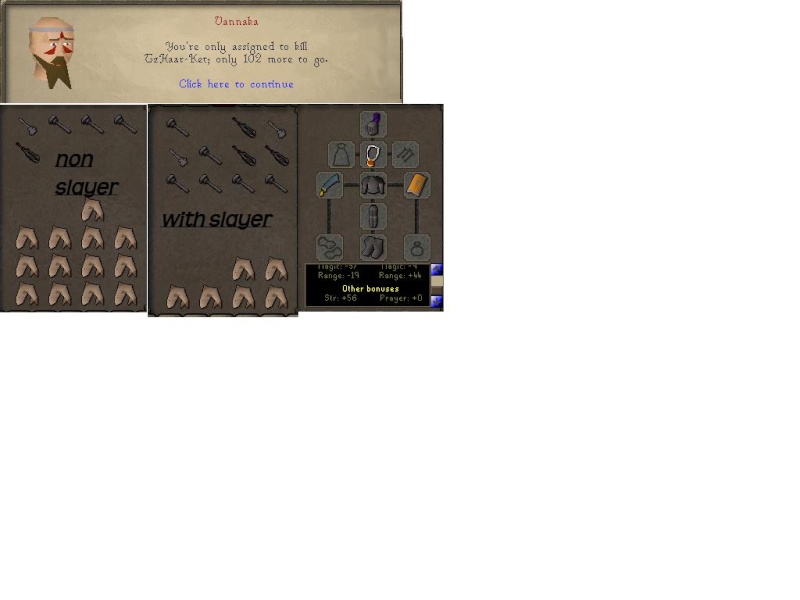 So I Made Like 8m Profit ! But Imagine This With Abby Demons? About 2B Differene In A Day Lol I Timed It To It Took Me 20 Mins/15 Kills To Get A Drop Without Slayer And With Slayer I Got A Obby Mual Third Kill! So 3/15 so i win?
Thanks For Reading My Tut!